Judi Meyer - Rest in Peace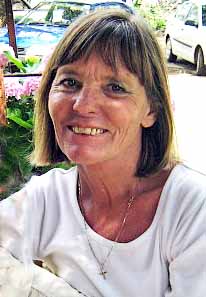 It is with great sadness that we have to inform you that Judi has passed away after a short illness. When we got the call this morning we had no words and were not ready for this farewell.
Judi joined eGGSA in 2009 and straight away volunteered to take on the role as GENESIS editor. When we started our Facebook page, she was the first to put her hand up. From the beginning Judi became an integral part of our management team.
Judi will be remembered for her joy for life, her passion for genealogy, her positive attitude, her willingness to help others with their research, her readiness to take on the next challenge and always being prepared to help. Judi we are going to miss you. We have today lost a respected genealogist, team member, friend and confidant.
Our sincerest condolences to her husband Jan, the children, grandchildren, family and friends.
All at eggsa.org