Drakenstein / Paarl NGK marriages 1815-1839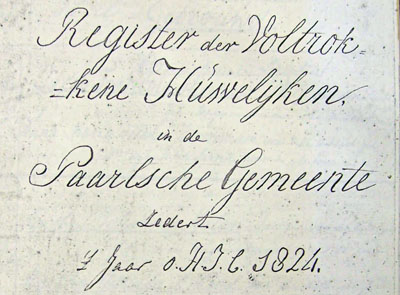 Transcriptions of these marriages have been added to the eGGSA BDM database. These are particularly interesting in that they include, for most entries, the ages of the parties and the names of their fathers (as patronyms). This is unusual for NGK (Nederduits Gereformeerde Kerk/Dutch Reformed Church) marriages at this period and can be extremely useful for genealogists.
Our thanks to Jonathan Heath, Corney Keller and Richard Ball for the transcriptions.